How to Write Website Content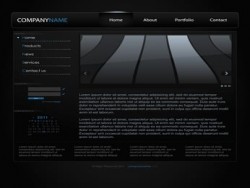 Writing web content is vital for building industry interest and ultimately increasing targeted audiences. As you may already know, the competition is notable; therefore your content must stand out. The market is steadily emerging, yet the universal objective is to appeal to readers. When learning how to write website content, you want to be sure that your website accomplishes everything that you have designed it to do.
Getting Started:
When learning how to write website content, remember to choose compelling and descriptive titles. It is imperative that you captivate your customers' interest and engage them immediately. Also, with a good title, the readers will know what to expect as well as advertise what you have to offer. Use clear and precise language to address them directly. Quite frankly, your writing voice is a direct expression of who you are. Make it easy for the reader to understand, while also letting your personality shine thru.
Your web content writing should be user-friendly. This would suggest that the content is delivered in small portions; providing one main idea per paragraph. Specifically, adding subheadings for each main idea enables your readers to glance and choose their preferred thought. Yet, another key factor for understanding how to write website content is delivery. When presenting your main points, it is a good idea to summarise them using a bulleted list. This is an effective way to ensure that your readers understand your content.
Things to Consider:
In order to ensure successful website content writing, you must consider your potential customers. Attaining your customer's attention and interest means that you have created content that will explicitly benefit them. Content writing that resonates with your audience is the desirable solution.
If you know how to write website content, then you know you must establish the ultimate objective for developing your website. It is imperative that you consider your website's purpose. If you are trying to become the leading resource for your product or service, it is necessary to implement a defining goal or conversion point to populate your site's traffic. Bottom line, identifying your website's mission will help you classify the direction of your content.
Remember, you want to sell yourself, your product or service. It is imperative that you avoid overwhelming readers with boring sale pitches. Allow your customers to get the information they seek, and then, make their own decisions.
Final Points:
Learning how to write website content is a simple task; especially when your content reflects the needs of the customer. The golden rule is that content is king! Because there is an abundance of information on the web, readers gain interest based on uniqueness, relevance, and precision. Your website content needs to be easy to navigate, fast loading, and easy to locate via search engines. In addition to easy reading, do not forget the obvious; proper spelling, grammar, and clear typeface. Quality content should be interesting, provide relevant information, and short- to the point. Finally, it is important to consider these main points when learning how to write website content:
identify your targeted audience
establish a clear goal for your website
write your content using easy to understand language
use bullet points to capture your customers interest
Academic Sciences is able to provide well-researched content, both academic or non-academic in nature. If you are looking for engaging content and want integrated SEO to pull your website up the Google rankings, then give Academic Sciences a call on 0203 011 2240 or email us on
[email protected]