How to Write a World Literature Essay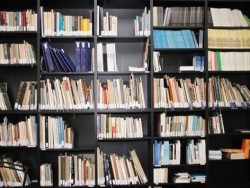 When learning how to write a world literature essay it is important to understand that these kinds of essays i.e. literature based are different from the typical essay writings. While in other essays, there is emphasis on writing more on an analytical and factual basis, world literature essays have a more personal meaning attached to it. Therefore, before figuring out how to write a world literature essay, the topic chosen should have a personal reaction attached to it. It does not have to be positive, but can contain any kind of reaction; sadness, anger, confusion, dislike, disappointment. The primary concern is to give a very personal reaction to it in order to give it a passionate flair.
This is easier said than done. For when trying to write a paper on world literature, many students are under pressure to get a high grade. Therefore they may not be able to write with the conviction and passion that is needed. In such cases, a good writing help service can overcome this shortcoming such as Academic Sciences. The professional writers' team at Academic Sciences are able to write on various topics according to the need of the paper and make it genuine. Therefore, when facing confusion about how to write a world literature essay, a student can seek help from our writing services.
When starting to write a paper on world literature, a strong thesis statement should be made first. After clarifying the thesis statement, a general organisation of the paper should be made. This includes an introduction of the text or if the student aims to compare different texts, then an introduction to all the texts individually. Afterwards similarities and differences are placed from which the final conclusion is drawn.
Therefore the beginning of a paper on world literature comprises of an introduction to the text, its main characters, roles, themes and backdrop, followed by the thesis statement and a brief statement of the reaction the student felt after reading the literature. It should clearly display the reasons why the student selected that particular reading over others, what his or her expectations of the text were and what he attained after reading and analysing the literature. These factors should be written in a very concise form within the introductory part.
The second portion of the essay in world literature is writing about these feelings drawn from the text and distil them into key points of discussion. These points should revolve around and be based on the thesis statement. We can also say that a good thesis statement can define the quality of the essay on world literature.
When learning how to write a world literature paper, it is important to remember that these papers cannot be analysed scientifically. This is followed by creating points and topics that support the thesis statement. Most authors suggest this number to be around five or six. The student must integrate these points in one single flow so that one point connects to the other, while at the same time all connect to the thesis statement. This can be easily done by an experienced writer, who has learnt how to draw inferences, comparisons and flow between different ideas.
To make the paper interesting, when writing a world literature essay, the student should pick a thesis sentence that is controversial, direct, indulging and curious in nature. This thesis statement will help the reader decide whether to continue reading the paper or not.
Another thing to remember when discovering how to write a world literature essay is that these essays require a lot of research. Therefore, resources such as journals, books, online literature sources, news etc. All are used in the writing process. When writing the world literature essay, the student must select authentic resources of information to make the paper genuine. Many students are unaware of distinguishing between the two types. It is here that a good writing company can help and provide the student with guide and the necessary tools to write a good paper such as Academic Sciences.
While writing a paper on world literature, although there is less emphasis on the research and analytical aspect, the organisation of the paper should be excellent. The ideas presented should be discussed one by one, and each point should be given at least two paragraphs. The paragraph must also ensure that it connects the point to the main idea, theme and thesis statement. Each point in the paper is an extension of the thesis statement. Therefore, when learning how to write a world literature essay, one must create a very strong structure of writing.
As mentioned above, the purpose of learning how to write a world literature essay, is that a tutor aims to assess a student's personal reaction to a piece of writing and how he is able to defend his sentiments with proper research, analysis and objectivity. It attempts to analyse the emotional with the rational side of the person and how one work can create reactions to itself.
Sometimes, the answer may not be found and the student may be even more confused about a phenomenon than enlightened. Even this can become a basis of writing an essay on world literature. This is because the aim is to know the reaction of a person and not which type of reaction. A good literature review should create a sense of "unfulfillment", by creating the need in the reader to explore more about a said topic. It should help the student think on aspects that he would not consider under normal circumstances.
It is very interesting to see that when writing a paper on world literature, there is focus on the personal aspects and likes and dislikes of the student. This is unusual as for in other papers, the focus is more analytical, distant, matter of fact and dispassionate. The reverse form of writing is needed for writing a paper on world literature. Here personal convictions, likes and dislikes are stated and the student is allowed to justify his or her emotions. In this way it is very interesting to read these essays.
On the other hand, this makes the task even more difficult for the student to write. Students in general are so used to writing a dispassionate paper that they often become confused as to how to write in this style. Here at Academic Sciences', our writers are experienced in writing and our proofreading services can be very useful in providing the right element of emotion and sensitivity to the paper.
The paper on world literature should then reach its conclusion through inferences from the points written by the author. This should read a complete and honest conclusion based on the opinion of the student about the literature. The conclusion should give a food for thought and create interest in exploring the literature further and compare it to other texts of similar or dissimilar nature in order to display true depth of understanding of the student. In this way a strong paper and be written and a student can finally understand how to write a world literature paper.
Are you struggling with the perfect World Literature essay? Academic Sciences is able to provide custom essays and model answers which can help you manage your World Literature essay writing and get the grade you want. We have a variety of solutions available to you to suit both your academic level, time frame and budget. Have a look through our academic guides and if you are still struggling, consider giving us a call or placing an order for an essay on-line.
If you wish to speak to one of our friendly consultants, please call: 0203 011 2240
Text/whatsapp 07799 422 993
And it is even easier to ping us an on-line message!