How to Write a Film Studies Essay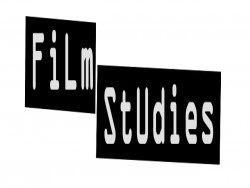 Learning how to write a film studies essay does not have to be daunting. In fact, a film studies writing assignment provides the opportunity for an assortment of ideas and topics. Students who are undertaking a film studies course can expect to study an array of films, technical aspects, and theories. Specifically, you will be expected to take detailed notes to analyse the unique styles of filming, as well as videography. To ensure that you become skilled at how to write a film studies essay, you will be instructed to produce quite a few critical film reviews. When it comes to this type of essay, it requires attention to detail as well as an objective viewpoint.
Preparing Your Essay
Before you can write a solid film review, you need to first conduct a thorough study of the film prior to viewing. By doing this, you will have the proper mindset, while also having full knowledge of what to expect. Proper research can include a list of the main actors, the directors, the producers, in addition to their most recent projects. This is sure to help you gain efficient prospective of the film. You are now ready to watch the film. Be sure to take notes to remind yourself of key elements to be discussed in the article, while discovering how to write a film studies essay. You can simply jot down things that are noticable and jolt your memory, such as awkward scenes or screen pitch issues.
When you are finding out how to write a film studies essay, Academic Sciences is available to guide you on the type or topic of your research paper. Because we provide skilled advice on writing a paper of this type, you will be able to achieve a more productive grasp of what is expected of you. Students have the option to compose a Critical Analysis essay that centers on analysing a film, and then, integrating its strengths and weaknesses. You may opt to write a film studies essay that discusses how a particular film, especially controversial films, have an individual effect on our culture. On the other hand, you can take the entire film industry to discuss how our everyday lives are affected. This type of film studies essay is called Cultural Impact.
The Propaganda Film Essay focuses on the biasness of a film that is particularly created to alter the public's opinion regarding political figures or matter. In most cases, students discuss the means of which the film attacks the opposing side and whether or not they agree with their tactics. Lastly, to understand how to write a film studies essay, you may be assigned a certain type of film genre, or even a specific movie that you will be expected to analyse the history. A Film Histories Essay requires that you take a look at the cinematic history-how it has changed over the years, while also considering the ways it has evolved or deteriorated.
After narrowing your topic to a particular area of interest, you need to research articles, blogs, texts, and books to gain valuable insight. For further guidance in source, style and length requirements, pay close attention to your professor's instructions and outline. An outline will guide you on your topic sentence, along with your main points. Typically, you will use the MLA formatting to structure your essay.
Writing Your Paper
In order to stay focused on the topic of your film review assignment, while learning how to write a film studies essay, it is recommended that you consistently revisit your outline. Our experts will help you begin your piece with a compelling introductory paragraph. The Introduction is composed in the standard format and should contain the topic sentence. Each subsequent paragraph in the Main Body will discuss key elements, main points, as well as supporting evidence. You may want to describe the plot of the film and list key actors. The main body may also contain cinematography or special effects that you remember after viewing the film.
As you become skilled at how to write a film studies essay, you will be able to incorporate a final assessment into your Conclusion. A review of each main point and concluding thoughts using a rate system, based on numbers, will surely help your film studies paper stand out. Students who use bullet points in their work to create informative points that captures the reader's attention also demonstrates that they have mastered how to write a film studies essay.
As you can see, film studies research papers are not as daunting as you think if approached the right way. Academic Sciences writers can guide you on each step of the process to make sure that you know how to write a film studies essay. We advise that you utilise our essay proofreading resources before submitting your work. Academic Sciences will critique your work for spelling and grammar errors, as well as sentence structure and flow to ensure that you avoid losing valuable marks.
Are you struggling with the perfect essay? Academic Sciences is able to provide custom essays and model answers which can help you manage your essay writing and get the grade you want. We have a variety of solutions available to you to suit your academic level, time frame and budget. Have a look through our academic guides and if you are still struggling, consider giving us a call or placing an order for an essay on-line.
If you wish to speak to one of our friendly consultants, please call: 0203 011 2240
Text/whatsapp 07799 422 993
And it is even easier to ping us an on-line message!