How to Write a Descriptive Essay
UNDERSTANDING THE DESCRIPTIVE ESSAY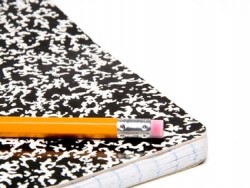 The goal to writing a descriptive essay is to paint an interactive, vivid description for the reader. To write a descriptive essay, you would have to clearly describe a person, object, or event in such a way that the reader can reach out and touch it. Basically, the essay tells a story; making it clear and easy to visualise. Learning how to write a descriptive essay means that you have successfully written your paper using concrete observations and details as opposed to statistics and facts.
DECIDING WHAT OR WHO TO DESCRIBE
While mastering how to write a descriptive essay, you must be able to identify what it is that you intend to describe. In most cases, a descriptive essay focuses on portraying a person, a place, a memory or experience, or a specific object. In writing this style of essay, you need to also identify a particular reason for your description. Understanding your purpose for writing the essay is helpful in that you are able to focus entirely on the description; infusing your language with a particular emotion, tone, or perspective.
WRITING YOUR DESCRIPTIVE ESSAY
Reading these steps on how to write a descriptive essay will help you obtain a solid grasp of the pertinent information necessary to embrace this style of writing. The first rule of thumb in regards to descriptive essay writing is to include actual descriptions. Describing the subject matter suggests that you incorporate concrete and abstract ideas and images. It is important to also note that the overuse of adjectives and adverbs can potentially disengage your readers. Ideally, the most common technique for creating a vivid experience for the reader is to focus on the five senses. A well-written descriptive essay touches all of them to 'show' readers what you are describing.
When writing a descriptive essay, it must be thoroughly planned out. You need to decide what or who you desire to describe. Document your purpose for the essay and the qualities that you will focus on. Remember, your objective encompasses a colourful impression of your prospective and/or emotion. At this point, you can begin an intense research. Your research ultimately leads to drafting your initial essay outline.
In order to produce in-depth information related to a specific topic or subject, you must understand the major aspects of a descriptive research paper. When writing a descriptive essay, the APA format is commonly used. The ideal font for descriptive essays is 12 point Times New Roman and should be executed uniformly throughout the paper (with the exception of the appendices and chapter titles). Of course, references are cited according to the APA format. Students can attain clearly defined explanations of this format in the Publication Manual of the American Psychological Association. Additionally, the essays are generally constructed with up to five chapters.
Chapter 1- Introduction
This section introduces your readers to your compelling topic in a dramatic manner. It states the "statement of problem" as well as the "purpose and significance of study". Simply, the introduction encourages your readers to continue to read your research paper.
Chapter 2- Background and Literature Review
This section defines the key terms used for the research. In discovering how to write a descriptive essay, you must include previous research on the topic, and then must show how it impacts your investigation.
Chapter 3- Methodology
This section of your descriptive essay explains the methods implemented to investigate the problem. Students will need to identify the type of research methodology, which proves your hypothesis.
Chapter 4- Results
The results section is needed to analyse and identify the descriptive statistics used for the investigation. The research question(s) must be re-emphasised and replied to accordingly. More so, the descriptive statistics are distinctively reported and explained.
Chapter 5- Conclusion
Writing a description essay means that you will need to include the final section, which is the conclusion. The conclusion provides a basic summary of all the significant points, to include a summary of the object that is being described. In most cases, it also includes a synopsis of the results and how the results support the theoretical base; irrefutable reasons for the results. Students are encouraged to include well-supported recommendations that are not based on personal prejudices.
Be sure that you complete a thorough revision of your essay before handing it in. Make sure that you have not alleviated any major details or words that convey perception. Also, it is important that the descriptive research paper focuses on one aspect of your description. The key for mastering how to write a descriptive essay is to paint a precise mental picture for the reader. If you are struggling with your proofreading, consider our proofreading and editing services. If the essay itself is proving more difficult that you had imagined, check out our essay writing or dissertation services.
Lastly, the Reference and Appendix Sections round out your descriptive essay paper. These aspects of the paper; sources, interviews, maps, graphs, etc must be clearly identified in the research paper.
Are you struggling with the perfect descriptive essay? Academic Sciences is able to provide custom essays and model answers which can help you manage your descriptive essay writing and get the grade you want. We have a variety of solutions available to you to suit both your academic level, time frame and budget. Have a look through our academic guides and if you are still struggling, consider giving us a call or placing an order for an essay on-line.
If you wish to speak to one of our friendly consultants, please call: 0203 011 2240
Text/whatsapp 07799 422 993
And it is even easier to ping us an on-line message!