Content Development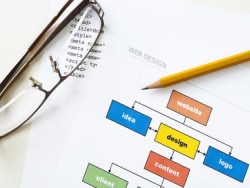 When you are implementing an online platform to promote a product or service, content development is a critical part of the process. Effective execution of content strategies will not only optimise search engine inquiries, but also increase opportunities for potential customers. The effective development of content for your website enables the direct communication between you and your customers.
Understanding Proper Web Development
Web content development involves researching, gathering, and then, writing and editing information that is to be published on websites. Managing content is comprehensive, in that you may incorporate graphics, recordings, pictures, prose or other digital assets. Web developers have content generated skills that enable them to integrate content into new or existing websites. More so, most content developers are professional writers that are also skilled in multimedia development, graphic design, documentation, or even search engine optimisation and internet marketing. The additional elements, such as the unique graphic designs provide visual accessory for the site. It also serves as a supplement to its allocated purpose.
Impressing Your Readers
Even as visual design elements have a significant impact on your site, it is the content that makes the overall impression. The information that is published to your site determines the initial thoughts of your readers. You need to be sure that they are satisfied with your company and what it has to offer. Remember, web surfers may visit your site, but it is your job to give them what they are looking for.
Generally, experts claim that you have approximately 10 seconds to engage your readers. With that being said, the key to content development is to incorporate information that will capture and spark interest. Quality content needs to be relevant and easy to navigate. In many cases, organisations hire content developers who are proficient in the industry to ensure desired outcomes. Strategically placing your content indicates that your site has a purpose and that you understand what your readers' want.
How This Works
Professional content development not only benefits your potential customers, it also benefits you as the web developer. Writing for your website helps promote your business in an efficient manner. Content development services are mostly marketing- oriented; therefore it is designed to tediously monitor goals, targets, and achievements of the company. A successful web developing process is primarily made up of website content, e- learning content, and multimedia content. For this reason, content developers are proficient in the techniques and language; using the right keywords in the right places.
A skilled professional writer integrates web content development via search engine optimization (SEO) to boost their company's machine ranking. The techniques are conducted to generate traffic, while also simply enhance awareness. The process innately promotes recognition in regards to the strength and benefits of your service or product. Quality content, in combination with search engine awareness, strategically clarifies the reputation of your website and business. The professional mould of expert content development gives your potential customers exactly what they are looking for. Interestingly enough, it also customises itself in accordance to your company's purpose.
identify your targeted audience
establish a clear goal for your website
write your content using easy to understand language
use bullet points to capture your customers interest
Academic Sciences is able to provide well-researched content, both academic or non-academic in nature. If you are looking for engaging content and want integrated SEO to pull your website up the Google rankings, then give Academic Sciences a call on 0203 011 2240 or email us on
[email protected]