Academic Sciences is a UK based Academic Writing and Consulting Company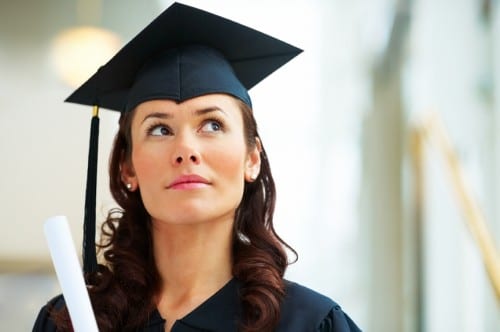 Established in 2010 by a postgraduate within the social sciences, Academic Sciences offers advanced level custom-tailored writing to ensure each student's academic success. We provide a UK Essay Writing Service, help with academic research and reporting, skilled paper writing and formatting, dissertation help and proposals, planning and preparation, as well as academic proofreading and editorial services. 
Academic Sciences employs professional writers from a wide variety of backgrounds to provide an online essay writing service, enabling us to deliver custom research papers and quality UK essays. Our writers are all UK qualified Masters or PhD level graduates. Each one of our writers has been in the position you are now and understands the rigorous standards expected by UK higher education institutions. Many of our writers have previously been employed as lecturers within higher education, and are therefore perfectly suited to writing, evaluating, refining and providing expert advice upon university level essays, coursework, and — most importantly — dissertations and theses.
We are confident we can provide you with the best quality UK essays and believe we are the best UK essay writing service available today. We believe that whilst learning how to write an essay need not be an ordeal, writing superior academic essays is a skill that rarely comes naturally. Since university courses rarely, if ever, provide classes or tutoring specifically devoted to academic essay writing, Academic Sciences is here to provide precisely that service. Our professional writing services are facilitated by a team of experts who are able to help with dissertation writing and refining, assignment writing, statistical analysis, research strategy and much more. 
"I watched a number of students struggle and was really quite disheartened by the fact that tutors were not available to help. I love academia and it made sense to help others. This has been the driving force for maintaining the professionalism that we expect" .
We work closely with our consultants to ensure that everybody who works for Academic Sciences is as passionate about learning as we are. Our company is unique in assigning a personal consultant to every client. Your consultant, an academic expert in your field, will be available to work with you throughout the project until you are 100% satisfied with your order. All employees at Academic Sciences adhere to a robust confidentiality scheme, ensuring you that your details remain anonymous and confidential at all times and most of all, Academic Sciences promises to provide a first-class service from beginning to end.
Academic Sciences is where you get
'the perfect essay… every time.'
Meet Some of our Writers*
Below we have provided a short biography of some of our writers. If you want a particular writer to work on your essay or dissertation, please just let us know and we'll be sure to request that they write for you.
Emma O'Brian, Dublin
My professional interests are wide and varied. I have a BSc (Hons) in Biochemistry and a degree in Medicine. I have worked as a doctor in General Medicine, Cardiology, Accident and Emergency, and Psychiatry. Having specialised in Psychiatry, I have helped individuals with dementia, drug and alcohol problems, and all types of mental illness. Currently I am also three years into a six-year Open University degree in English Literature, and am sitting on a First (Distinction). I also work occasionally as a musician playing harp and violin for weddings. I recently turned to professional writing as a way of bridging my intellectual and creative sides with my professional interests. That is why I love working with Academic Sciences. The work is varied and interesting, and constantly challenges me to test my analytical and creative skills. The team at Academic Sciences Essay Writing Service UK is always knowledgeable, helpful and professional, and I feel both proud and privileged to write for them.
Olivia Parker, Liverpool
As a graduate in Psychology and Criminology, I have a keen interest in all aspects of the social sciences.  Academic Sciences has a long history of helping students make the most of their potential, which is why I jumped at the opportunity to work for them and provide their clients with the standard of service they have come to expect. Academic Sciences is used to working with clients who need help putting their ideas down on paper, whatever their discipline of study. Given my educational background, I most enjoy working for clients studying the social sciences, but with writers from a wide range of disciplines on staff, Academic Sciences have the expertise to help in virtually any academic field. Their reputation for transforming ideas into highly readable, cogently argued first-class essays is what attracted me to the organisation, and is no doubt the reason why so many clients make use of their services.
Andy Peel, London
I am interested in the study of Complex IT systems, especially within Health and Social Care, and have been closely associated with academia for more than fifteen years. Having completed my MSc in Information Systems from the London School of Economics several years ago, I am currently completing a PhD in complex IT systems.
Working with Academic Sciences in helping students to excel in their essays and dissertations has been a pleasure. The thorough professionalism of the company, and their uncompromising attitude towards excellence, is nothing short of contagious. I also have the highest regard for the staff, who take their work very seriously indeed.
Mike Davies, Portsmouth
I am a published scientist in the fields of neuroscience, nutrition and exercise physiology, and have an active interest in several other disciplines. While my years as a scientist were exciting, my real passion is for teaching. I truly enjoy sharing my knowledge with students who are eager to learn how the world works.
Working with Academic Sciences Essay Writing Service UK allows me to stay in touch with a variety of young scientists who are just getting their foot in the door with dissertations and research papers. This is refreshing as it allows me to keep abreast of many of the most recent findings from all aspects of science and education. Academic Sciences has a continuous stream of people eager to put their work out there for the public and I enjoy helping them achieve their goal.
Sam Ireland, London
I have spent most of my career working in strategic business positions for multi-national security companies and related organisations. More recently I have lectured in politics, terrorism and international relations. My research interests in the social sciences are broad, covering subjects as various as politics, international relations, conflict and conflict resolution, terrorism, social psychology, communication skills, security, criminology, social policy, education, and teacher training. I am educated to BA (Hons) level, and have a PGCE.
So why Academic Sciences? Quite simple really: From my perspective, this hands-on approach provides immense reassurance and ensures that I will go that extra mile and beyond in order to fulfil a client's request. 
Mark Cole, Nottingham
I struggled with essays during the first years of my undergraduate degree at the University of Birmingham. It wasn't until I started my MA at the University of Warwick that I began to feel truly confident about what I was doing. Before that, essays seemed daunting at best, impossible at worst. Overwhelmed by the sheer volume of academic resources available, I scarcely had a clue about how to boil it all down into a coherent and structured argument. Since there was little support available from my professors, it took a long period of trial and error to get to the point of feeling happy with my work.
Little did I know it then, but I have since learnt that with the right help essay writing is a reasonably easy skill to learn. For the past five years I have written model essays, dissertations and theses to order on a wide range of topics. I have helped hundreds of students who, like me during my first degree, were struggling with their assignments. I am passionate about passing on my skills and knowledge to others who share the same frustration and sense of dread I used to feel when staring at that blank page. I get enormous satisfaction from knowing that my work is being used to help struggling students acquire the skills of researching and writing for themselves. Your time at university should be a time of learning, but the stress of essay writing all too often turns what should be a pleasurable experience into a highly stressful one. The services provided by Academic Sciences Essay Writing Service UK helps alleviate those worries, allowing you to focus your energies on learning and getting the most out of your university experience.
Edward Smith, London
I have a bachelor's degree in History and another in Economics, as well as an MSc in Biomedical Engineering. My PhD in Information Technology (ongoing) is my most recent academic exploit, which involves the analysis of computer-assisted learning theory and methods. Helping students with their studies is a great source of satisfaction for me, not least for the opportunity it provides for researching new topics. My collaboration with Academic Sciences is fruitful, both for me and for the clients, and I feel privileged to be part of such a professional and dedicated team.
John Becker, Edinburgh
I have an academic and professional background in computer science. My first degree was in Software Engineering. I worked in the industry for five years on a wide range of projects. In September 2007 I started my Masters at the University of London, specialising in computer vision, image processing and human–computer interaction. Having completed the MSc with Distinction, I am currently enrolled as a PhD Computer Science student.
I joined Academic Sciences because I believe I can contribute a great deal to helping students fulfil their potential. As an experienced research student who has published peer-reviewed papers, I fully understand what makes a good academic paper, thesis or report. Having worked as a postgraduate teaching assistant for the last couple of years I also understand the requirements for a high grade. I can help students with researching, drafting, writing, structuring, revising, editing and proofreading.
Jackie Jones, Caerphilly
I have a PhD in Ecology and have worked in conservation, wildlife management and the environment for nearly two decades. I have a BSc (Hons) in Rural Resource Science and an MSc in Wildlife Management. I've worked on a range of projects, particularly field conservation, where my experience ranges from managing projects to carrying out surveys and writing reports. I have also worked on agricultural, forestry and other environmental resource projects.
As a freelance ecologist always looking to develop my work, my topical and academic research fits well with the requirements of Academic Sciences and its clients. I like to think my work not only meets good academic and research objectives, but that it is also written in a practical and informative way, always offering a realistic evaluation of the topic.
Damien Reeth, Manchester
I am a BSc/MSc graduate working in the field of Manufacturing Engineering and Technology. I have worked as a mechanical planner with a renowned project management firm for five years. My free time is spent reading a variety of books ranging from Business Management, Material Sciences and Applied Mechanics to assorted technology magazines. This has since encouraged me to further my knowledge in Mechanical Engineering with an MSc in Materials Engineering. As a member of the Academic Sciences team. I am dedicated to meeting all the requirements set by the client in order to guarantee the timely delivery of quality work every time.
Angela Smithers, Swindon
I have a BA degree in English and History, a postgraduate qualification in Library and Information Science, and a postgraduate diploma in teaching. I have taught adult students for eighteen years, as well as running various resource centres and library environments where I implemented Information Literacy programmes. Since most of my teaching experience has been with ESL students, I am able to write fluently, accurately, and with faultless grammar. I have edited and helped rewrite many student essays and have a sharp eye for spelling, punctuation and syntax. I am also able to help students formulate rigorous arguments, take a critical approach to their research, and acquire all the skills necessary to achieve their academic potential. 
Timothy Reverand, Cork
I am an experienced copy writer with more than five years' experience writing on a wide range of topics. As a full-time PR professional I regularly write articles, features and blogs on behalf of a range of clients covering the following sectors: new media, accountancy, patents and trademarks, personal injury and military negligence, automotion and manufacturing, and employment law.
Having worked as an internal communications adviser for the European Brain Council, I also have a broad appreciation of neurology. As a result of writing regular reports and newsletters, I have gained a real insight into the medical and care related issues that fuel neurological research throughout the EU.
Ellie Freeman, Southampton
I am an academic with a keen interest in research and writing. My academic qualifications include an MSc in Business Management (Imperial College London), an MSc in Genetics and Molecular Cell Biology (University of Sussex), a BSc in Biotechnology (University of Sussex), and a PTLLS Level 4 teaching qualification (City & Guilds, London). I have skills and experience in various fields, including the life sciences, business and teaching.
I produced a lot of commercial and research oriented written work such as press releases, reports, and medical educational material whilst working for a Healthcare PR firm in London. I have also worked as a Trade Development Advisor for the Healthcare Section of the Economic Department of the French Embassy in London. I carried out market research on behalf of French companies, as well as preparing marketing and advertising material for them in English.
I am always excited to work with Academic Sciences, a highly professional company that is dedicated to customer satisfaction and quality control. As an academic writer there is always a wide variety of topics to choose from, and clients can always expect work of the highest quality.
Alex Reece, Glasgow
I am a graduate of the University of Manchester, where I studied Law with Politics. I also have an MA (with Distinction) in European and International Business Law. My interests span a range of legal and political topics. Alongside standard core law modules I have also studied both UK and wider EU/International aspects of employment law, intellectual property law, and commercial and tax law. I also have a keen interest in philosophy and economics, in particular political philosophy and twentieth-century economic theory. I am a great fan of the works of Rawls and his key opponent Nozick, as well as those of Rothbard, Keynes and Hayek. In my spare time I am an accomplished pianist and composer, enjoying music from a wide selection of genres from Beethoven to Queen.
Elizabeth Chambers, Petersfield
Having completed my bachelor's degree in Economics at the University of Bristol, I went on to do a Masters in Commercial Law before completing the LPC (with Distinction). After qualifying as a commercial solicitor in an international law firm I finally decided to go freelance, providing legal support and training for a variety of clients.
Alongside this I lecture part-time at undergraduate, postgraduate and professional levels in Economics, Accounting, Business and Law.
My main areas of knowledge relate to business studies, with particular emphasis on legal principles, including employment law and business development. Modules I have taught include Contract Law, Employment Law, Introductory Macroeconomics, Organisational Studies, and Management Accounting. I specialise in assisting students who are going through re-sits or require additional support in these areas.
Jason Carter – Huddersfield
A First-Class honours degree in Applied Psychology has provided me with a solid foundation in critical reasoning and the analytical skills needed to produce quality literature reviews, critical essays and practical reports in the social sciences. After finishing my degree I attained a Cambridge Certificate in Teaching English to Speakers of Other Languages, a highly regarded professional qualification in the field of English language teaching. Having gained more than a year's professional teaching experience I am currently undertaking a master's degree in Common Law (MCL).
Working with Academic Sciences provides me with an opportunity to hone my skills as a professional writer, to broaden my knowledge in the social sciences, and to get paid for doing something I enjoy. I always strive to give my best on all the assignments complete for Academic Sciences, and make it a priority to meet my deadlines and minimum quality standards.
Patrick Dalrymple, Edinburgh
Research and writing has been my life's work from an early age, which is why my collaboration with Academic Sciences has been so productive and rewarding. I hold several advanced degrees in the Humanities, including an inter-disciplinary PhD. I have also published articles in academic journals and given numerous conference papers. My wide variety of interests includes history, philosophy, sociology and politics, as well as media and cultural studies. I have written essays for Academic Sciences in fields as diverse as criminology and the narrative analysis of film.
I have had a long and varied career in teaching English, ranging from school to university level. Education and pedagogy is thus another area in which I am qualified to write essays.
Kimberly Gerald, Liverpool
I completed my MSc in Biomedical Sciences from a British university and am currently studying for my MBA. I've been working as a freelance writer for the last four years. During this time I have produced numerous high quality custom essays, assignments, presentations, critiques and dissertations to assist clients with their coursework. Writing is something I enjoy, which is why I love working with Academic Sciences. I look forward to each fresh challenge, and researching such a wide variety of topics always keeps things interesting. I never compromise on the quality of the work I produce for my clients, as I believe in providing work that will positively contribute to their academic success. Essays are an important part of the academic curriculum and I believe there comes a time when even the brightest students need assistance in perfecting and polishing their essays. Being a member of Essay Writing Services UK, I not only aim to assist students with their writing tasks, but also to reassure them that, by taking advantage of our custom essay writing service, they are on the right path to achieving higher grades.
Sarah Emery, Stanstead
I studied Business and Management at a British university and now work in the Public Sector, while also moonlighting as a freelance proofreader and writer for Academic Sciences.  I really enjoy the variety of assignments that I have the opportunity to work on. Much of the work I undertake involves the editing and proofreading of assignments, which means working with a wide range of subject areas. Regardless of the subject, I take a great deal of pride in ensuring that the language, grammar and overall flow of the essays are of an excellent standard, in order to showcase the writer's work in the best possible light. I also enjoy writing custom essays for Academic Sciences. within my field of specialisation, namely business and management. This comprises a wide range of subjects, from human resource management and personal development to financial management and strategic marketing. Whether proofreading or essay writing, I always aim to satisfy the highest editorial and academic standards.
Ryan O'Neil, Yoeville
After obtaining my PhD in Biomedical Sciences I worked for many years as a researcher and lecturer in universities all around the world, including the UK, the USA, Japan, Australia, Germany, and Russia. During this time I was involved in a large number of research projects, providing me with invaluable experience in fields as diverse as organic chemistry, medicine, pharmaceutical sciences, analytical sciences, biotechnology and genetics. I have been working as a freelance academic writer for the last five years. Writing is an essential part of any academic or consulting career, and I love doing it. Providing clear descriptions of your findings is the only way to convey your message and achieve recognition. During my years of research and teaching I have met many highly intelligent and talented people, both students and academics, who are simply not especially good at putting their words down on paper. It is for such people that I am here to help. Although writing skills can be important, I strongly believe that an inability to write well should never be a barrier to professional development. I am proud to be able to assist students through Academic Sciences. 
Ella Simmons, Doncaster
I am a UK based writer who has worked on a freelance basis for a number of years, helping students from all over the world with their essays and assignments. I have extensive experience of all types of custom essay writing, so whether the assignment is a few thousand words or an entire dissertation, I am able to structure ideas and concepts in a way that best conveys your knowledge and understanding. My personal background is in psychology and criminology, which is supported by my working experience of mental health issues and behavioural therapy. Working with complex behaviours as part of a multiagency partnership has enabled me to translate experience into writing, and to put academic research into practice.
My academic writing covers many different fields. My special strengths are in social policy, health, psychology, and the social sciences more generally, though I have also written many business and finance papers related to management and strategic accounting. Having worked as a writer for many years I understand how important 'getting it right' can be, which is why every custom essay writing assignment I undertake receives my fullest attention. My conscientiousness about striving to meet the highest standards ensures that clients always receive the work they hoped for, on time and to their satisfaction.
Amanda Jacobs, Winchester
I have worked for Academic Sciences Essay Writing Service UK for several years. My principal area of expertise is in the social sciences. I have an undergraduate degree in Psychology, a postgraduate degree in Child Development and Social Psychology, and an MSc in Forensic Psychology. Within psychology I have a keen interest in the detection of deception and how we can affect the validity of child-witness statements. Outside of psychology I have an interest in marketing and business, with social media and celebrity endorsement being personal favourites. I love working for Essay Writing Service UK because I relish the challenges it presents. I enjoy the prospect of working on new assignments each week, and thrive when I am asked to write about a topic that is more complicated than average.
I believe that essay writing should not be a stumbling block. In the real world, people don't write essays all day long, so I have always found it somewhat strange that universities still mark individuals on their essay writing skills, which are obsolete in the real world. This is where I come in. Essay Writing is my job and I love it, and am therefore am able to offer students something to aid them on their academic journey.
Virginia Hall, Barnstable
I was born in Mendoza, Argentina, where I attended a bilingual school. I have a degree in Psychology and have been studying contemporary dance since I was five years old. I am fluent in English and French, and have several language qualifications accredited by Cambridge University. During my time at university I worked as an English tutor, and spent six months living in Australia. I have always been interested in writing, where I like to put my learning and experience into words. At the moment I am living in London, where I work as both a freelance writer and a psychological assistant for a children's charity. 
Roger Thornton, Emsworth
I recently graduated with a BA in Classics from the University of St Andrews. I have studied a variety of classical and modern topics throughout my academic career, including politics, linguistics, historiography, and sociology. For my undergraduate dissertation I had to utilise a variety of research methods in order to pull together literary, sociological and historical data from across the nineteenth Century. I am able to provide proofreading and editing services across the Arts and Humanities, in addition to specialised linguistic and interpretive advice concerning Greek and Latin literature from 800 BC to 600 AD. 
Dot Russell, Bournemouth
I have been a keen writer since a young age. With a BA (Hons) degree in English Literature, I have spent many years writing high-level academic English. I have written papers on a variety of authors from Shakespeare and Wordsworth to Nietzsche and Freud. Spending so much time studying the works of professional writers has taught me a lot, not least about the importance of clarity and style. I believe that if a reader has to paraphrase every other sentence, the problem lies with the writer rather than the reader.  Writing should never be a chore, even academic writing. When proofreading and editing, therefore, I not only brush up the spelling, grammar and punctuation, but also smooth out those arduous sentences and improve the overall readability of the piece. I am happy to take on a wide variety of subjects and assignments, whether it be writing or proofreading.
Alanna Combes, Leicester 
With a First-Class BA Honours degree in English and an MA in Creative Writing, my main areas of interest are literature and cultural theory. I have also studied Popular Culture at MA level with the Open University and written literary reviews for the online teaching resource TES. I have published poetry and short stories, most recently collaborating on Aran Currach, a collection of haiku poems and photographs.
I have long been enthralled with the rich possibilities of language and how it can shape our experience of the world. The exhilaration of finding a voice to articulate what it is you want to say can be a joy beyond anything else. Through Academic Sciences I can assist students with writing, drafting, proofreading and editing their essays, enabling them to delve to the core of their subject and achieve their highest potential in terms of academic, professional and personal development.
Paul Faulkner, London
I am a housing professional and visiting lecturer at several London universities. I have a BA (Hons) in Geography from Cambridge University, a PGCE in Higher Education, a Diploma in Management Sciences, as well as the Chartered Institute of Housing Professional Qualification. I am the author of three books on housing studies. I am highly adept at marking, writing and proofreading essays, and am delighted to be able to use my skills to help students attain the best possible grades. 
Helene Simon, Petersfield
Research and writing have always been two of my main passions. I have a Bachelor's degree in Social Work and a Master's degree in Social Management. I am also passionate about psychology and personal development. Having worked with children as a special needs teacher, and with adults as a personal development trainer, I have learnt how conduct research in such a way as to cater for people's individual needs. This is why I believe that helping students with their academic work is a job that suits me, and I become more convinced about this with every new assignment that comes along. I relish the challenge of writing on new topics every day, and doing my best to ensure that students get the best grades they can. 
Sarah Lorenza, London
I am a psychologist who graduated with honours at the University of Mendoza, Argentina, and am currently living in London. I am a member of the British Psychological Society, and regularly attend its international conferences and symposiums. My primary areas of expertise are clinical psychology, linguistics, social and cultural development, and group identity. My current academic research (at London South Bank University) explores the role of the family in coping with addiction. I speak three languages: Spanish, French and English. 
Katherine Munro, Nottingham
As an experienced teacher and tutor I understand how overwhelming coursework and essays can be. I can remember during my own studies just wishing I could put down on paper all the knowledge I had stored in my mind! Words tumbled over themselves and I became caught in a maze of referencing and grammar, just longing for the assistance that a company such as Academic Sciences could bring.
My subject of expertise is education, and during my degree I specialized in the areas of early education, special educational needs, and English as a second language. I have also undertaken academic writing in the social sciences, psychology and healthcare. Joining Academic Sciences has allowed me to continue my passion while helping others achieve excellence. 
Maise Cole, Hatch Warren
I hold a MBA from the University of Wales, Cardiff, prior to which I graduated with a BSc in Business Economics from California State University. For five years I served as Senior Business Analyst at KFORCE, designing and developing business solutions. I also worked as Corporate Development Consultant at Canonical Group Ltd for two years, creating and maintaining financial models for partnerships. Currently I am a Strategic Planning Analyst with the American International Group. Having worked with a number of organizations in different capacities, I have garnered a wealth of experience that has continually strengthened my competence in my core subject areas.
Since academic writing is also one of the activities I am passionate about, I also work part time as a freelance writer. I have a wide spectrum of skills in various disciplines, including business, economics, management and marketing. I have completed assignments for many students and have always received positive feedback. As a writer, I present new ideas that make the material more interesting and appealing, as well as ensuring that it is clear, articulate, and free of grammatical errors.  
Marie Bates, Derby
I have a BSc in Environmental Engineering and an MSc in Building Energy and Environmental Performance Modelling. Having both an engineering and architectural background has enabled me to combine the advantages of both disciplines in order to become as proficient as possible regarding my main interest, which is sustainability. Coping with the varying demands of the course modules in these disciplines has helped me learn to adjust quickly to different areas of study. Being aware of the many difficulties involved in successfully completing essays on time myself, I have joined Academic Sciences in order to assist students in acquiring their degrees and fulfilling their professional goals. I understand what is necessary to obtain high grades, and aim to offer students the best results with respect to essays, dissertations, and any other project within my field of expertise.
Toby Richards, Fleetwood
I am a graduate in English literature and have written to a high academic standard on a wide range of historical and contemporary texts key to the English language. I have a good comprehension of the history of English literature and am able to closely analyse prose and poetry from all different eras and cultures. I have been a regular contributor to a writing group which has just had a show taken to the Edinburgh fringe festival. I am also published online as a sports writer, where I learnt to hone my writing to fit a specific target audience and produce cogent and informative pieces on a regular basis. Academic Sciences have a reputation for delivering high-quality, well-structured essays that interrogate and explore their subject in detail, and I am keen to contribute with my own experience and specialist interests.
Laura Jessops, Lichfield
I am a graduate in Tourism Management and am currently undertaking a postgraduate degree in Project Planning and Management. I do a great job with my writing services, having five years' worth of experience in academia writing. With Academic Sciences I have been able to hone and sharpen my writing skills in order to deliver quality every time. If you have a problem writing your assignments, essays or reports, or are afraid that your work may not attain the required standards, or delivered on time, Academia Science is for you. I can provide the editing and writing that you need to turn your original work into a quality finished product for submission on your course.
Jake Lee, Stoke-On-Trent
After obtaining an LLB Law degree at Keele University I then completed an MA in Human Rights, Globalisation and Justice. During my undergraduate years I received two Queen's Anniversary Prizes for achieving the highest grades on a variety of law essays. I consistently produced First-Class (Distinction) grades for written work during my master's degree. My area of academic specialisation is human rights and terrorism studies, covering topics such as minority and indigenous rights; the United Nations' human rights treaties, instruments, bodies and functions; the global community's Responsibility to Protect (RtoP) during humanitarian crises; and theories regarding the root causes of terrorism. I am competent to provide writing, proofreading and editing services for these and many others subjects, including (inter alia) the legal and political aspects of human rights, and the undergraduate law curriculum more generally. I am currently preparing an application for a PhD in understanding and predicting regional terrorism. 
Tom Stevens, York
As a recent University of York graduate with a First-Class BSc (with Distinction) in Environmental Economics and Environmental Management, I can guarantee the highest of standards in my work through Academic Sciences. I have a proven track record of meeting the criteria set by current academic markers to attain the highest grades, and take the utmost pride in producing quality, up-to-date research that is communicated adeptly in written form. My multidisciplinary degree has provided me with expertise in a wide range of environmental, geographical and socioeconomic issues, which I am continuing to develop occupationally through work with Westminster. 
Jessica Dougoud, Birmingham
I have a BA (Hons) in Clinical Psychology and an MSc in Psychoanalytic and Developmental Psychology. I also have a Postgraduate Certificate in Humanistic Counselling and Psychotherapy. Much of my educational background has been closely linked to practical and clinical work, such as psychotherapy with clients, direct observational studies, and empirical research. My key research interests within psychoanalysis and developmental psychology concern parenting among imprisoned mothers. I have worked as a freelance editor, writer and researcher for several years.  
Simone Stewart, Aberdeen
I recently graduated from the University of Aberdeen with an MA (Hons) degree in German and Literature in a World Context. As part of my degree, I spent a year studying German and English Literature at the University of Cologne. I intend to undertake further study in the near future, with the aim of eventually pursuing a career in academia. My main academic interests are in the field of German and Modernist literature, particularly the works of Franz Kafka, Thomas Mann, and Virginia Woolf. I am presently in the process of editing my dissertation on the subject of humour in Kafka for publication.
Joseph Paul, London
With a BA in Politics and an MSc in Political Sociology, my academic interests are broad. For that reason, I have found working for Academic Sciences exceptionally enriching. The wide variety of projects, essays and dissertations available have provided me with a vast amount of experience in academic writing and research, and I look forward to each new project with relish. Consistency in the delivery of academic work of the highest quality has been achieved through research dexterity, good time management skills, a resounding teamwork spirit, and good old-fashioned hard work. As a member of the Academic Sciences team, I am able to meet tight deadlines and take pride in producing model essays of the highest calibre.
Helen Connolly, Norwich
Having worked for many years as an IT consultant I have considerable experience of providing advice on very wide areas of IT. I also have extensive knowledge of bioinformatics and have principally written in the fields where the information sciences are merged with chemistry and biology. I have solid experience of web technologies, including mobile technologies and mobile business. My PhD is in Semantic Web Areas, which covers semantic web services, database management applications, artificial intelligence, and human computer interaction. I am happy to provide expert advice and produce model essays in any of these and related fields.
Ella Justines, Birmingham
I am a technology enthusiast who has had a special interest in computing and technology since childhood. I studied Business and Information Technology in my undergraduate studies and graduated with a First-Class degree. Driven by my passion for technology, I went on to pursue a Master's degree in Computer Science at the University of Birmingham and graduated with a Distinction. I have also had the opportunity to work as an IT professional in an airport, an academic institution, and a software development company. I have also been working as a freelance academic writer for the last two years. Academic Sciences has given me the opportunity to share my knowledge and skills with those who really need it. In the process, I not only get to sharpen my skills and expand my knowledge across different disciplines, but also to make a decent income.
Eva Jerrard, Edinburgh
I have enjoyed writing creatively since childhood, and following my passion for language and literature undertook a BA (Hons) degree in English Literature. At first, although I had written essays at school and college, it took me a few assignments to find my professional writing 'voice'. Having graduated this year, I continue to write short stories and poems for fun, and applied to work for Academic Sciences as a way of helping students who want to find their own writing style but are not quite there yet. I am delighted to be part of the illustrious Academic Sciences writing team, and always strive to deliver written work of the highest quality.
Josh Wright, London
As a BSc graduate in Psychology wishing to continue my education in forensic psychology, working for Academic Sciences makes it possible for me to keep up to date with the most recent research in the field while also funding my postgraduate studies. I have worked in this industry for several years now, allowing me to enhance my knowledge and keep my academic writing skills fresh. I have a long-term interest in this subject and have spent the past fifteen years devoting myself to studying the complex nature of human cognition, experience and behaviour. My approach to psychology as a whole is a holistic one, which means that I have acquired a great deal of knowledge from the many different perspectives within the subject, including the history and evolution of the discipline as a whole. I work as a writer and researcher in order both to continue building upon my knowledge and skills in the field, and to provide help to others in coming to grips with this demanding subject.
*Names have been changed for anonymity.